Who we are...
Delivery Captain
and Crew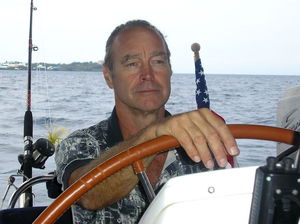 Who We Are...
We are a professional sailing and power vessel delivery business serving the private sector and yacht brokerages Worldwide. Our Goal is to deliver your boat to its destination as safely and quickly as possible. Based in south Florida, we have easy access to West Palm Beach, Fort Lauderdale or Miami airports for quick departure to begin your delivery.
C

ontact us...
To discuss your delivery needs or to ask questions please drop us an e-mail @
Call Captain Art 561 348 0143
Captain Art Steffey has logged over 100,000 sea miles, including a circumnavigation partly single handed, the Bahamas, the Caribbean, 4 Atlantic crossings, 3 transits of Panama canal, the Mediterranean, US east coast from Key West to New England... Comfortable with all aspects of boat handling, mechanical issues, sea and weather states, with over 20 years of experience, Captain Art is ready to help you deliver your vessel at a reasonable price. He is a non-smoker and non-drinker, adaptable and fit, and you can always count on him being fully capable when taking charge of your boat.
United States Coast Guard License #1200698, Master 100 GT, Auxiliary SailSteam, Motor, Commercial Assistance Towing,
Graduated Chapman School of Seamanship, CPR and First Aid Training, Former USN.